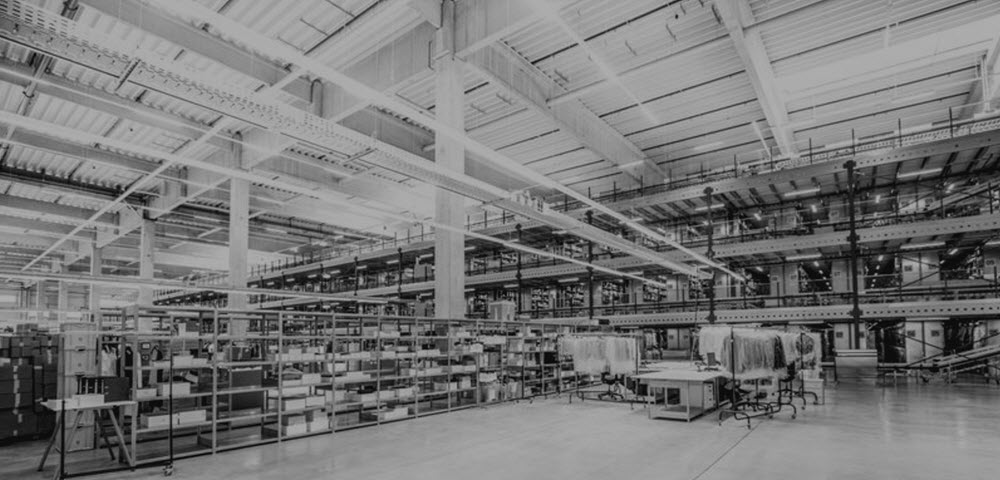 If you haven't heard yet, mainstream maintenance for SAP's classic WMS, SAP WM (Warehouse Management), will end in 2025. SAP announced that SAP WM is not the target architecture within SAP S/4HANA but instead EWM (Extended Warehouse Management) is the future for SAP!
SAP is now delivering EWM with the power of S/4HANA through an embedded version of EWM, replacing the dated WM module for S/4HANA. With multiple licensing, deployment and hosting options, there is flavor of SAP EWM for all businesses.
The questions is no longer:
"Is SAP EWM right for my business?" but,
"What SAP EWM solution is right for my business?"
SAP EWM Licensing
With this new direction, SAP offers EWM with two different licensing structures for embedded EWM on S/4HANA, Basic or Advanced.
EWM Basic is geared towards businesses who are running S/4HANA ERP and want to leverage the warehouse management functionality included with their current licensing. EWM Basic has additional and enhanced functionality over the old WM module, including more granular bin levels and a robust user-friendly RF framework. On top of that, the users will have access to standard EWM processes, from Physical Inventory to Outbound processing.

Nevertheless, if your warehouse processes are in need of a more robust warehouse management solution, EWM Advanced is your answer. The Advanced licensing for EWM provides operators with access to all the capabilities included with the Basic licensing, plus additional and optimized functionalities. With EWM Advanced, users have enhanced processes like optimized Inventory Management that includes slotting and rearrangement and improved Outbound processing with Wave Management. EWM advanced also includes additional functionalities such as Yard Management with access to the Shipping Cockpit and Dock Appointment Scheduling or Labor Management with Engineered Labor Standards and Travel Distance Calculations.
SAP EWM Deployment Options
Along with the choice of different licensing options, is the decision of how to deploy SAP EWM.
There are multiple options to meet every business' needs, from large 24/7 365-day operations to small 9-5 business operations.
 For larger businesses with a high volume of transactions, they will want to investigate a few options for EWM deployment; Business Suite Decentral EWM 9.5, EWM Embedded in S/4HANA or the soon to be available Stand Alone EWM on S/4HANA, of which MSCG is currently involved in partner testing. For these deployments, businesses will decide how to host their environment, whether owning this internally or having a third party do so.  For smaller scale operations, SAP offers EWM S/4HANA Cloud with Single Tenant and Multiple Tenant options and is soon to offer Stand Alone EWM S/4HANA Cloud. It's important to weigh all options because the factors that go into making a correct decision for your business will drastically vary, each affecting this decision differently.
Upgrading from SAP WM
The era of SAP WM is drawing to a close.
According to the current SAP road map, the outdated WM module will no longer receive new development work and it's support cycle is slated to end in 2025. With that, now is the time for your business to start planning the upgrade and migration to S/4HANA Embedded EWM. During your migration to S/4HANA EWM, decisions will be made as to what new functionality should be leveraged or how current WM master data can be utilized with EWM. My Supply Chain Group provides the expertise your company needs to ensure the right decision is being made. With over 75 EWM experts, My Supply Chain Group is the right implementation partner for any business.
Converting from EWM to EWM on S/4HANA
Is your business already ahead of the curve and operating its warehouses with SAP EWM? Continue to stay ahead and begin planning your conversion from decentral SAP EWM 7.0-9.5 to stand

alone EWM on S/4HANA. The first version of stand alone EWM on S/4HANA is scheduled to be released next month, May 2019. Even if the rest of the business is not ready to convert from ECC to S/4HANA ERP, this doesn't have to stop the warehouse from blazing the trail. Multiple paths are laid out from SAP to enable a smooth conversion for the entire business. Along with these different options, SAP is enabling customers to intelligently make these decisions through empowering My Supply Chain Group with the knowledge required to guide them along the way. My Supply Chain Group is actively part of SAP EWM pre-release product testing and will advise your business on the new functionalities of SAP S/4HANA Extended Warehouse Management and if the time is right for your business to convert!
What are you waiting for? Contact My Supply Chain Group today for more information.
By: Wesley Marion, Sr.